Servers & Storage
Helping you evolve your Data Center.
Our dedicated Server & Storage team will help you discover data centre solutions that can maximise your current IT resources, support new technologies and streamline business operations.
We provide planning and support, to deployment, installation and ongoing management, so you have a complete data centre that has been crafted to your specifications and addresses the ongoing needs of your business
What should you be looking at?
There are many different data centre solutions to help you transform your business, but where should you start and what should you be looking at?
Solutions that can help you with growth, consolidation, and security:
Hyper-Convergence
Combining server & storage hardware into easily managed and less complex nodes to remove complexity, improve availability and DR capabilities & massively speed up deployment. Also can vastly simplify troubleshooting!
Future-Proofing
Harness the power of GPU, enabling powerful VDI & AI/analytic solutions to improve your end-users desktop experience, enhance security, make business data into a usable & intelligent asset, and reduce dependence on multiple server nodes
Software-Defined
Increase performance and reduce lock-in on hardware vendors with open standard software-defined server, storage, and networking
Streamlined Management
Single pane of glass management across server, storage and networking helping you improve efficiency, ease deployment and gain smoother transitions particularly with patching and firmware updates
Composable Infrastructure
Eliminate problems by building your environment the way it suits you and moving to a single pool of fluid resources ensuring high availability and rapid deployment of servers and operating systems across multiple nodes and sites
Hybrid Infrastructure
Get the most out of on-premise and cloud burst technologies, giving you the best in breed technologies as well as pay as you grow models helping control costs and reduce wasted resources
HPE
Silver Partner
Lenovo
Cisco
Select Partner
Meraki
Ubiquiti
Dell
Microsoft CSP
Silver Partner
APC
Palo Alto
Adobe
CrowdStrike
VMware
Veeam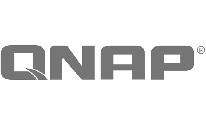 QNAP